South Korea proposes military talks with North Korea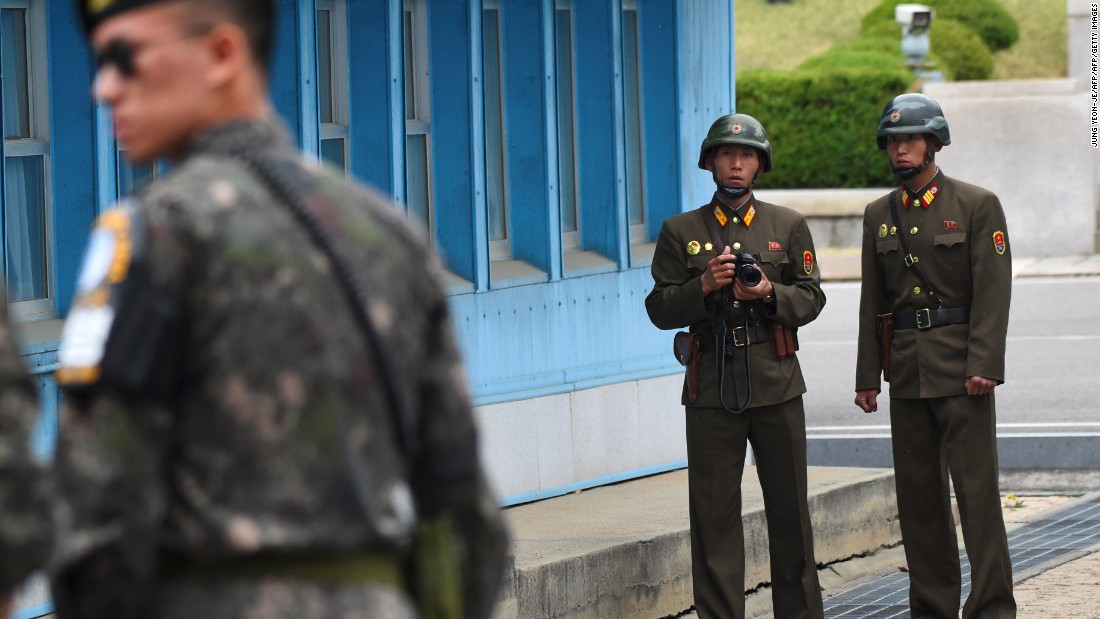 Seoul (CNN)South Korea's new government is making overtures to the North, proposing military talks at the Demilitarized Zone (DMZ) that separates the two rivals.
In an attempt to defuse rising tensions on the Korean Peninsula, South Korea's Defense Ministry has proposed talks between representatives of the two countries' militaries on July 21 at Tongil-gak on the North Korean side of Panmunjom, the so-called truce village in the DMZ.
The talks at Panmunjon would be aimed at ending "hostile acts" between the two, which "escalate military tension," according to a statement from South Korean Deputy Defense Minister, Seo Joo-seok.
Seo also said that earlier this month the government had proposed a cessation of "all hostile acts along the Military Demarcation Line," ahead of the 64th anniversary on July 27 of the truce which effectively ended the Korean War in 1953.
North Korea has yet to respond.
Missile program advanced
Pyongyang put the world on notice when it conducted its first successful test of the
Hwasong-14
intercontinental ballistic missile (ICBM) on July 4.
At the time it claimed the missile could "reach anywhere in the world," though based on a standard trajectory analysts say the long-range weapon could potentially reach Alaska.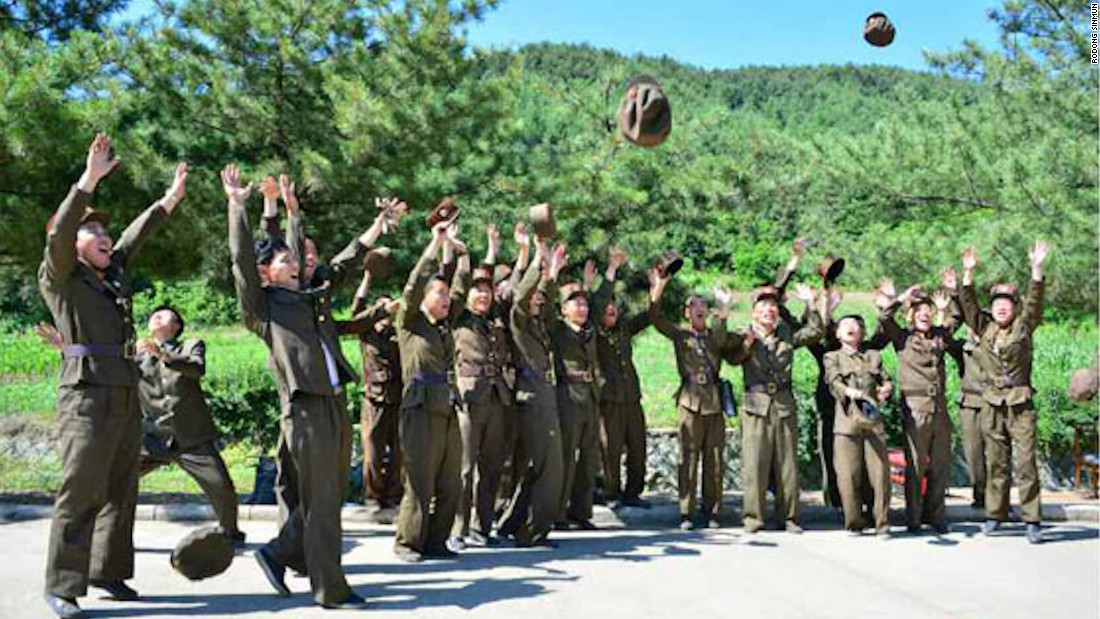 But new South Korean President Moon Jae-in, who campaigned on a more diplomatic approach to the North Korean issue, maintains he's open to talks with North Korea — under the right circumstances.
Just days after the Hwasong launch, Moon declared in a speech delivered in Berlin that he'd be willing to meet North Korean leader Kim Jong Un
"at any time, at any place."
His defense of diplomacy echoes former President Roh Moo-hyun's "sunshine policy" towards Pyongyang, and his predecessor Kim Dae-jung's "Berlin Doctrine," outlined in the German capital 17 years ago.
In the speech, ahead of the G20 meeting in Hamburg, Moon described North Korea's missile launch as "disappointing" and "reckless."
"Because we have reached the tipping point of the vicious cycle of military escalation, and thus, the need for dialogue is more pressing than ever before," he said.
On Monday, South Korean Unification Minister Cho Myoung-gyon said the call for military talks was a "follow up" to Moon's Berlin speech.
"As clearly stated in Berlin announcement, we do not hold a hostile policy against North Korea… It is our consistent goal to pursue peace in the Korean peninsula with no nuclear and war threats," he told reporters.
"If North Korea chooses the right path, we would like to open the door for a brighter future for North Korea, together, by cooperating with the international community.
Awaiting response
Meanwhile, the South Korean Red Cross said Monday it is issuing a parallel proposal to its North Korean counterpart to hold talks at Panmunjom to discuss issues including cross-border family reunions, and other humanitarian issues, on August 1.
Cho, the unification minister, said the reunion program "must be prioritized beyond any political consideration."
Only 60,000 people of the 130,000 registered to be reunited with relatives over the border are still alive, he said, and most of them are elderly.
"Sixty-three percent of them are more than 80 years old. Each year, (another) 3,000 people are passing away."
North: We'll take 'corresponding measures' on sanctions
However, Pyongyang does not appear in a conciliatory mood.
Last week the North's foreign ministry said it will take "corresponding measures" if the UN Security Council imposes another sanctions resolution in response to the test-launch of the Hwasong ICBM.
"The resounding success of the test-fire of the intercontinental ballistic rocket Hwasong-14 has fully demonstrated the will and capability of the DPRK to annihilate the US by a single blow to the very heart of its mainland in case it fails to act with discretion," a spokesman for the ministry said in a statement published by state news agency KCNA.
"It is time for the US to renew its perspective on the DPRK's strategic position which has reached the dazzling heights, and to act with prudence," the statement said.
"However, it is inviting its ultimate doom by resorting to the sanctions and pressure campaign against the DPRK."
Read more: http://www.cnn.com/2017/07/16/asia/south-korea-north-korea-military-talks-proposed/index.html
About us and this blog
We are a digital marketing company with a focus on helping our customers achieve great results across several key areas.
Request a free quote
We offer professional SEO services that help websites increase their organic search score drastically in order to compete for the highest rankings even when it comes to highly competitive keywords.
Subscribe to our newsletter!
Image: Shutterstock / Rawpixel.comInterview after interview with top performers tends to reveal…